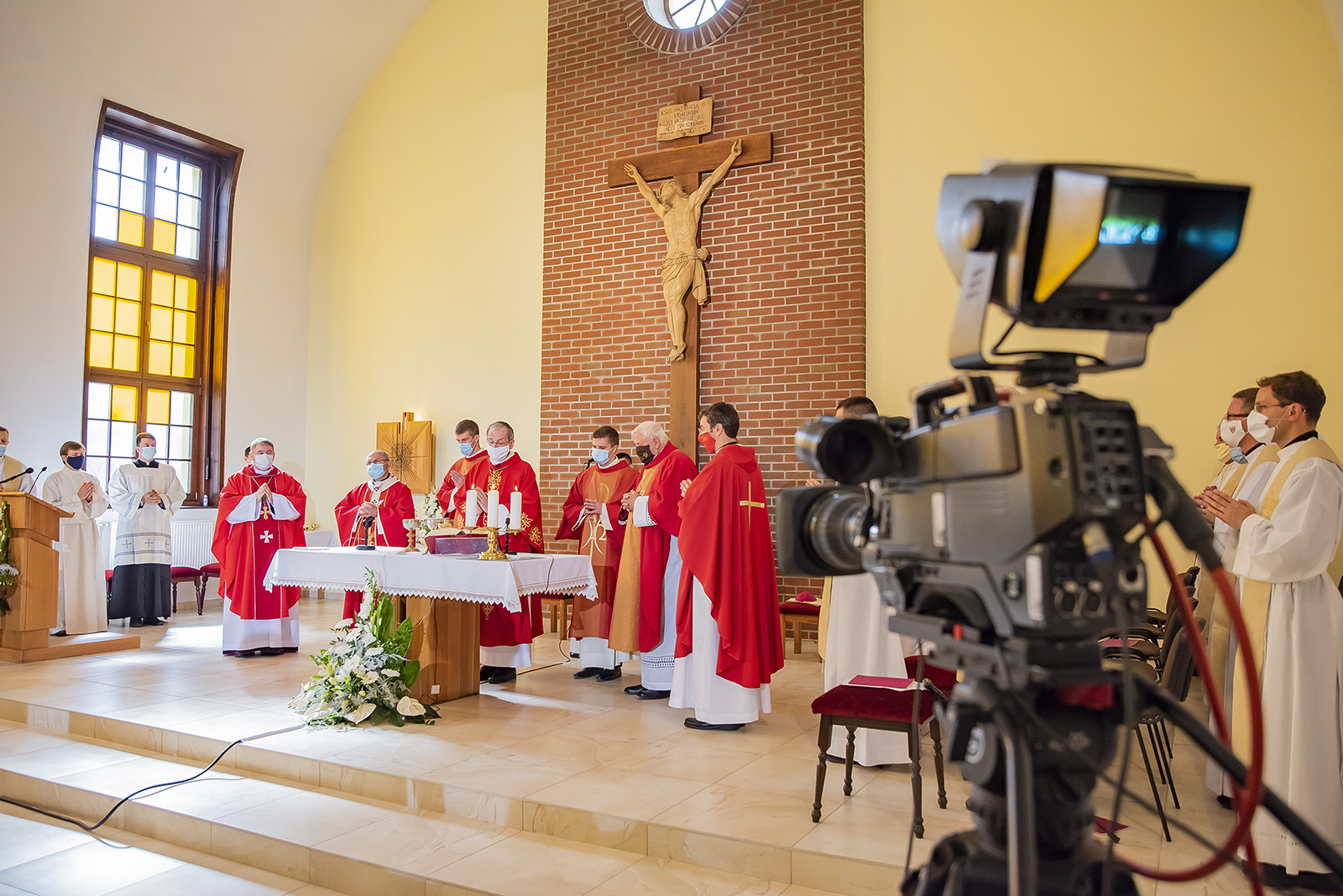 The Catholic University in Ružomberok (CU) has removed the continuation of the celebrations of the 20th anniversary of its founding due to the current development of the pandemic situation.

"We are sorry, but we do not want take the risk of spreading COVID-19 among our students, employees and guests when celebrating the anniversary of the Catholic University," explained the rector Jaroslav Demko.
The program planned on September 23, 2020 connected with the participation of several guests from Slovakia and abroad and the appreciation of several personalities, who have made a big contribution to the university, was postponed to a time when the situation will be more favorable.
The official anniversary celebration began on September 22, 2020 by a Holy Mass, which was broadcasted on the national television. The main celebrant was President of the Bishops' Conference of Slovakia, Metropolitan Archbishop of Bratislava Mons. Stanislav Zvolenský. The co-celebrant was Metropolitan Archbishop of Košice, Great Chancellor of CU Mons. Bernard Bober who said: "When we celebrate the 20th anniversary of the CU, we are aware of the importance of our teachers. Through them, our attitudes, our conscience, our mind and heart are formed. Every teacher and student at any university can become great in serving the Gospel in humility. Not for the glory of men, but for the growth of Christ in our hearts and minds." The next day celebration continue with a concert of students and teachers of The Department of Music and presentation of the publication issued on the anniversary of the university.
The Catholic University in Ružomberok was established in 2000 as a public university with religious character. The Conference of Slovak Bishops and National Council of the Slovak Republic took part in its foundation. During the twenty years of its existence, the CU has educated more then 33 000 graduates in full-time and part-time bachelor, master and doctoral studies. The CU has four faculties (The Faculty of Arts and Letters, The Faculty of Education, The Faculty of Health and The Faculty of Theology) and more than 90 accredited study programmes.