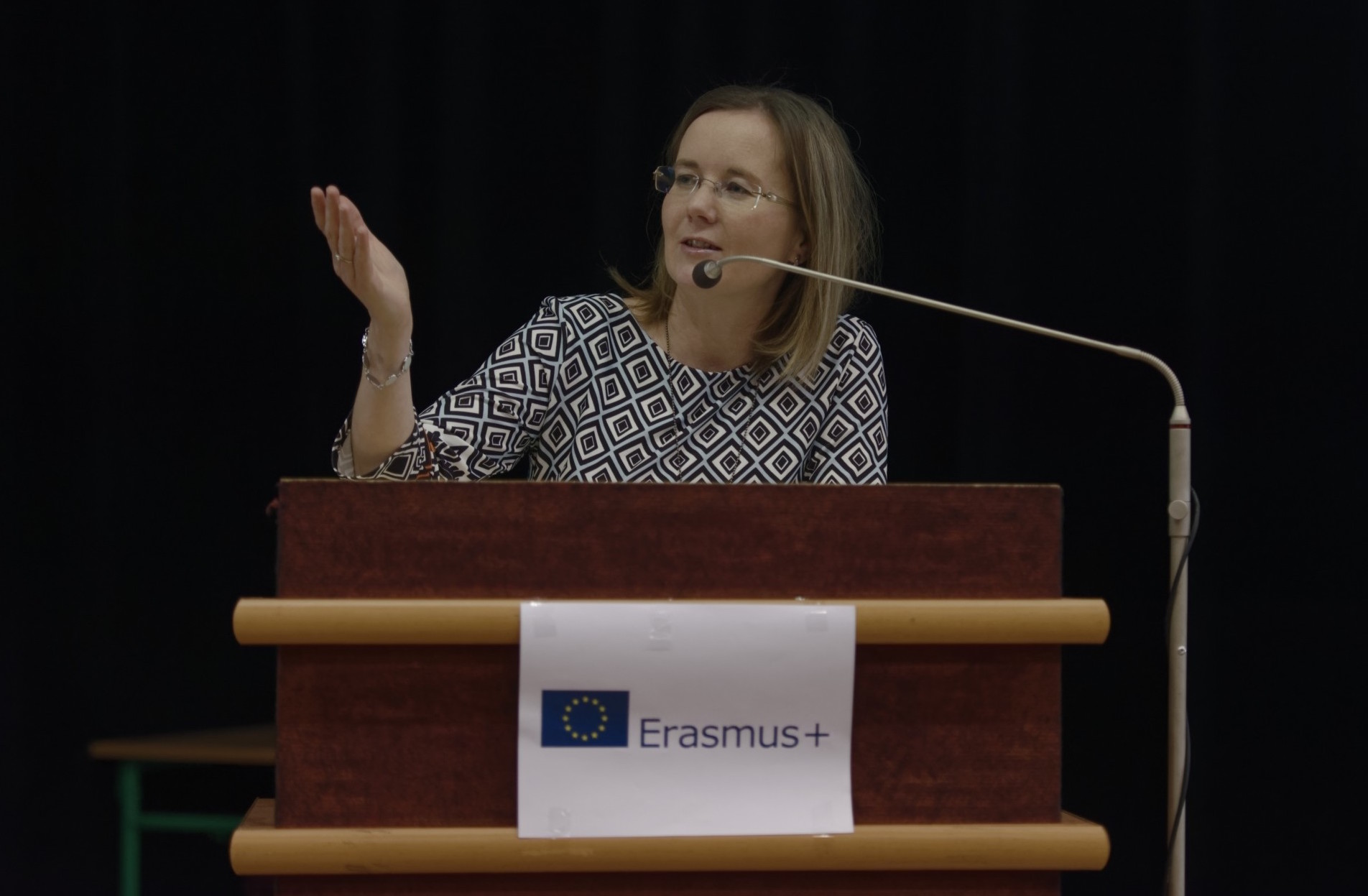 Faculty of Arts and Letters, Catholic University in Ruzomberok successfully concluded the Erasmus+ project The Ukrainian Crisis: Challenge for European Integration addressing the issue of European integration through the exploration of challenges arising from the Ukrainian crisis. 

The team of three project members – Ivan Koniar, Andrea Bozekova and Martin Horemuz – carried out various educational and research activities over the three-year duration (2017 – 2020) of the project. The core of the project consisted of three new courses providing a contemporary perspective on the European project and challenges it faces. These courses offered for our students presented the European issues from an interdisciplinary perspective while focusing on the Ukrainian crisis and its impact on the contemporary European policy.
Further activities included organization of essay competitions promoting European topics, roundtable debates with various political scientists and analysts, promotional videos explaining the Ukrainian crisis and its role in the European context and individual research initiatives.
Over the last three years, team members visited various high schools to discuss the role of the EU in the lives of Slovaks, the issue of active citizenship etc. They also welcomed high school students at our institution and organized public lectures or debates with Jan Cingel and Marek Lenc, Alexander Duleba and Tomas Forro, all of whom are experts on certain aspects of the Ukrainian crisis and its relation to the European issues.
The project 587609-EPP-1-2017-1-SK-EPPJMO-MODULE was supported by the Erasmus+ program of the European Union within the action Jean Monnet Modules. Further information could be found at the project website http://ucchei.ku.sk.