Our students participated in the summer school in Dubrovnik
Students from Catholic universities cooperating within the Catholic Universities Partnership participated in a summer school, which thematically focused on issues related to the war in Ukraine.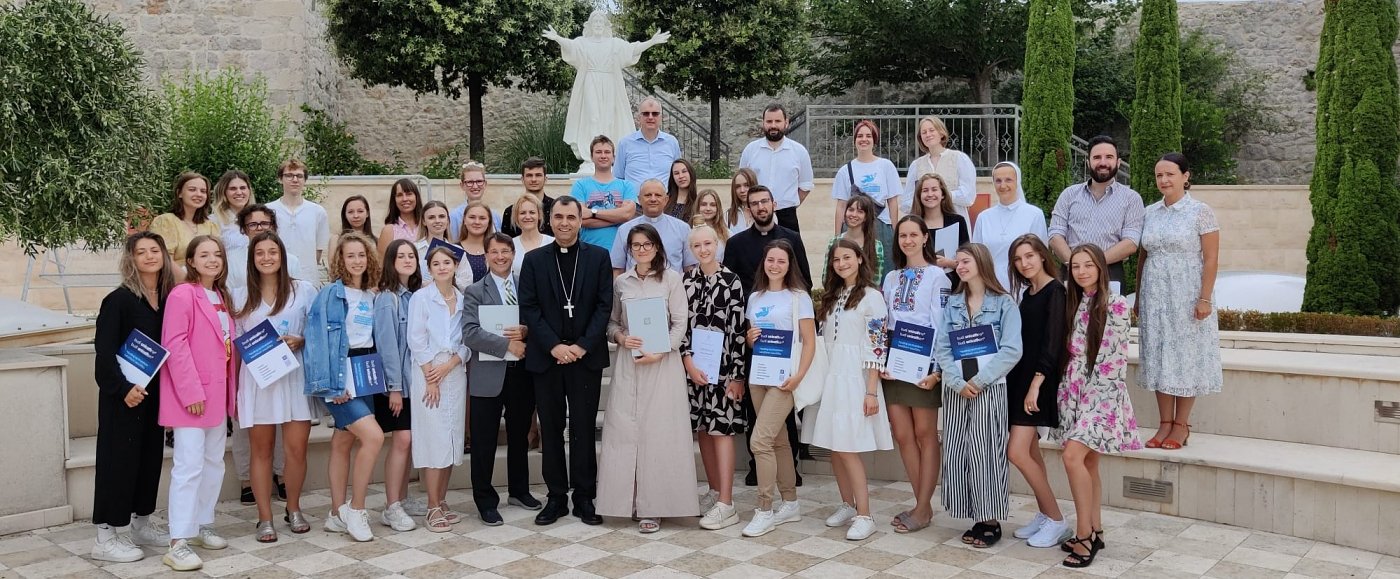 Annamária Adamčíková, Matúš Ján Capko and Barbora Mrišková participated in a summer school in Dubrovnik organized by the Catholic University of Croatia and the Nanovic Institute for European Studies from the University of Notre Dame. Two weeks of activities for students (Summer School "Practicing Resilience. Preparing for Recovery", June 26 - July 8) focused on the topic of resilience and recovery.
Slovak, Ukrainian, Croatian, Polish and Georgian students attended a series of lectures and workshops by university teachers from Europe and the United States of America. The academic part of the summer school was supplemented with trips to the heart of Dubrovnik, a historic Croatian city and tourist center.
During the free time, the participants of the summer school could use the opportunity to strengthen relations between universities on a personal level as well as formally - by discussing topics for international cooperation in the future.
Catholic Universities Partnership (CUP) is an association of Catholic universities whose cooperation in various fields (seminars, research projects, conferences, etc.) is coordinated by the Nanovic Institute for European Studies from the University of Notre Dame. CUP members are Catholic University in Ružomberok, Catholic University of Croatia, John Paul II. Catholic University of Lublin, Ukrainian Catholic University, Sulkhan-Saba Orbeliani University in Tbilisi and Pázmány Péter Catholic University.
We are thankful to the Nanovic Institute for European Studies for maintaining this cooperation. Due to the framework of the summer school, our cooperation significantly involves building contacts between the students of our universities.