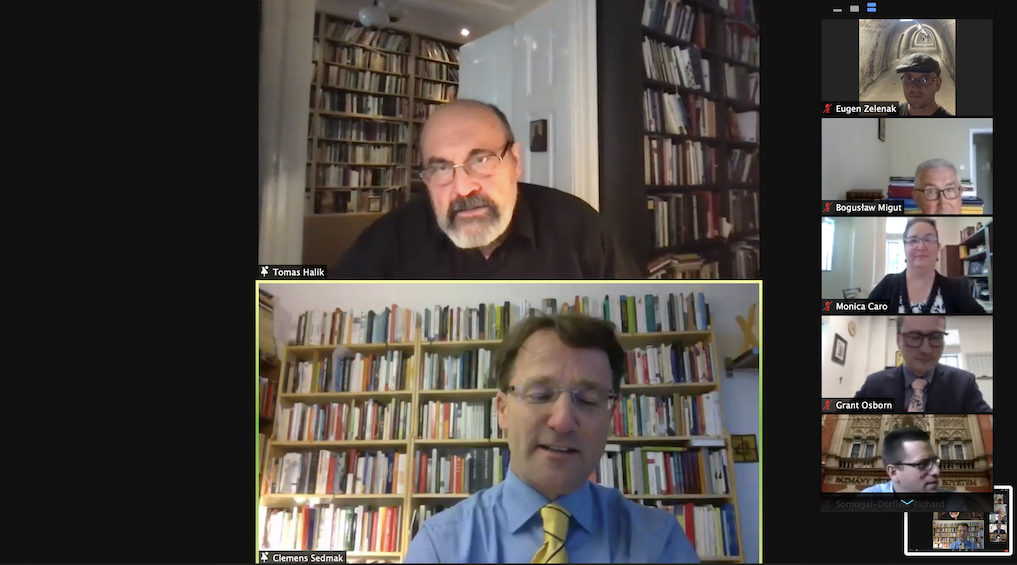 At the end of June and beginning of July 2021, the Nanovic Institute for European Studies, University of Notre Dame organized a three-day long online conference "The Trauma of Communism".
In collaboration with several Catholic universities from the Catholic Universities Partnership, the institute prepared an attractive event with three prominent keynote speakers: Myroslav Marynovych (Ukrainian Catholic University in Lviv), Tomas Halik (Charles University in Prague) and A. James McAdams (University of Notre Dame). Moreover, during the conference speakers from the Catholic universities from Lublin, Lviv, Zagreb, Budapest, Tbilisi and Ruzomberok presented their papers and participated in panel discussions focusing on lives and experience of Catholic dissidents during the communist regime.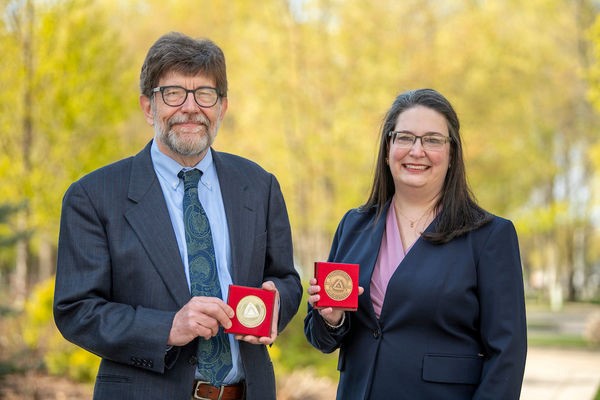 To mark the 20th anniversary of its founding, the Catholic University in Ružomberok, Slovakia has recognized the work, support, and friendship of A. James McAdams, William M. Scholl Professor of International Affairs and former director of the Nanovic Institute for European Studies. McAdams, who led the Nanovic Institute from 2002 to 2018, was presented with the University's Gold Medal. Nanovic Senior Associate Director Monica Caro also received a Commemorative Medal.
The medals were to be presented at an in-person ceremony in Ružomberok, planned as part of a September 2020 conference at which McAdams would deliver the keynote address. As the event had to be canceled in this unusual year, the medals arrived in South Bend recently.
Čítať ďalej: Catholic University in Ružomberok confers 20th Anniversary Medals on McAdams and Caro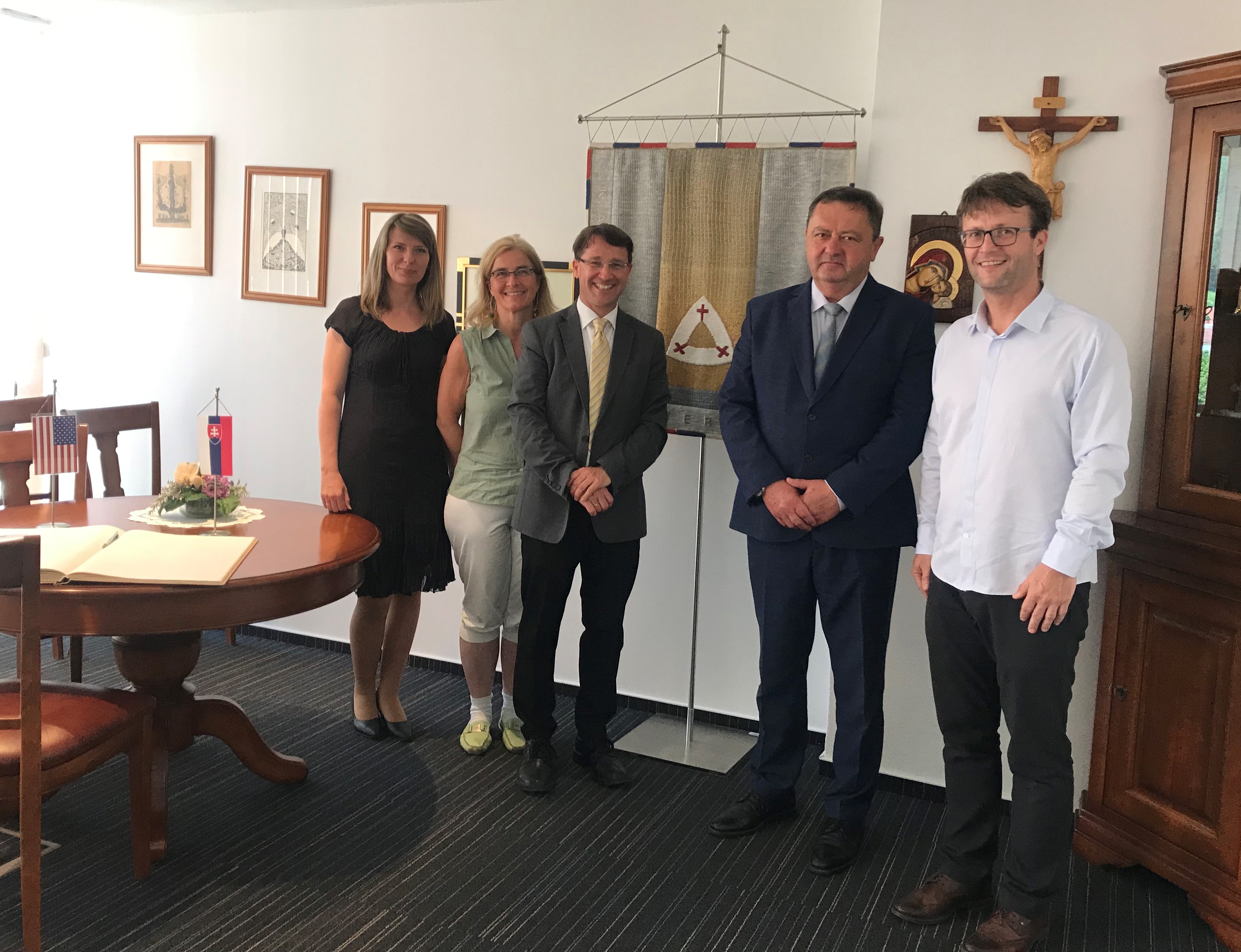 Before the end of our summer semester, our university had the opportunity to host Dr. Clemens Sedmak, the interim director of the Nanovic Institute for European Studies from the University of Notre Dame.
It was his first visit in Ruzomberok, during which he had a chance to meet the leadership of our university and its faculty members. On June 18, 2021, he first met with our rector Jaroslav Demko and the dean of the Faculty of Arts and Letters, Marek Babic. They discussed both existing as well as possible future cooperation between the Nanovic Institute and our university. Over the last decades, Nanovic Institute has been relentlessly supporting development of the Catholic higher education institutions in the Central and Eastern Europe and it is committed to future support of these institutions.
Čítať ďalej: Director of the Nanovic Institute Visits our University
Due to the ongoing COVID-19 crisis, virtual mobility seems to be one of the fruitful ways to participate in Erasmus+ exchange program while avoiding health risks and travel complications in these turbulent times.
I decided to apply for virtual mobility in order to try out something new and, of course, I was uncertain whether travelling would be possible and reasonable during the coming months. In fact, I was also curious about the organization of remote teaching at a partner university and students' reaction to this new reality of online education. That is why I contacted my colleague from the University of Ostrava and we decided that both of us would apply for virtual staff mobility for teaching.