Due to the ongoing COVID-19 crisis, virtual mobility seems to be one of the fruitful ways to participate in Erasmus+ exchange program while avoiding health risks and travel complications in these turbulent times.
I decided to apply for virtual mobility in order to try out something new and, of course, I was uncertain whether travelling would be possible and reasonable during the coming months. In fact, I was also curious about the organization of remote teaching at a partner university and students' reaction to this new reality of online education. That is why I contacted my colleague from the University of Ostrava and we decided that both of us would apply for virtual staff mobility for teaching.
CU has joinned the celebration of Erasmus+ programme in Europe and all over the world.  As part of the #Erasmus Days initiative, the staff of the Foreign Relations Office prepared an online quiz for foreign students entitled "+4 your future = Erasmus", which focused on the possibilities of the program, but it contained a general overview of geography, history, architecture, culture, etc.

"The aim was to promote what the programme offers: intellectual, personal development and relationship, mutual understanding between people from different background", explained the Erasmus coordinator Michaela Moldová Chovancová. The online quiz attended 14 foreign students who come to spend semester at CU from different part of the world.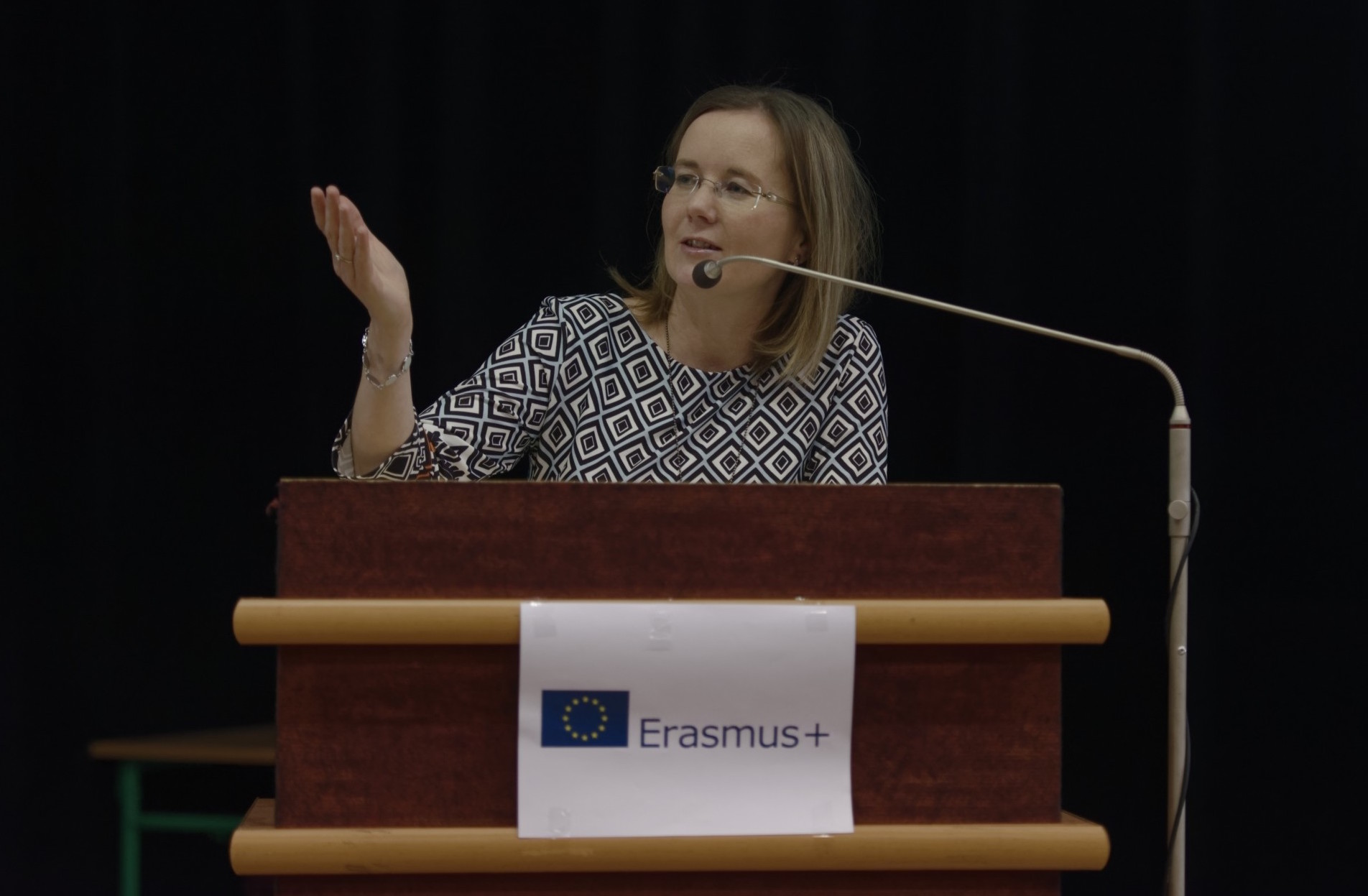 Faculty of Arts and Letters, Catholic University in Ruzomberok successfully concluded the Erasmus+ project The Ukrainian Crisis: Challenge for European Integration addressing the issue of European integration through the exploration of challenges arising from the Ukrainian crisis. 

The team of three project members – Ivan Koniar, Andrea Bozekova and Martin Horemuz – carried out various educational and research activities over the three-year duration (2017 – 2020) of the project. The core of the project consisted of three new courses providing a contemporary perspective on the European project and challenges it faces. These courses offered for our students presented the European issues from an interdisciplinary perspective while focusing on the Ukrainian crisis and its impact on the contemporary European policy.
The teaching period for the foreign students at the Catholic University in Ružomberok has started with all necessary safety measures.
"This academic year it is of course different, but the university leaders, individual teachers and employees of the Foreign Relation Office are trying to do everything to make the semester for the incoming students as much comfortable", describes the situation the vice-rector for foreign relations Imrich Andrási.
Students from different countries and universities come to study at CU within the Erasmus+ Programme. It is gratifying that the interest in mobility is still quite high during the COVID-19 pandemic. The largest group of students comes from France (IRCOM, Institute Albert le Grand), Italy (Universita degli Studi dellʻInsurbia), one student is from Georgia (Samtskhe-Javakheti State University) and one from Turkey (Pamukkale University).
Čítať ďalej: Foreign students are studying at CU also in 2020/2021