CU has joinned the celebration of Erasmus+ programme in Europe and all over the world.  As part of the #Erasmus Days initiative, the staff of the Foreign Relations Office prepared an online quiz for foreign students entitled "+4 your future = Erasmus", which focused on the possibilities of the program, but it contained a general overview of geography, history, architecture, culture, etc.

"The aim was to promote what the programme offers: intellectual, personal development and relationship, mutual understanding between people from different background", explained the Erasmus coordinator Michaela Moldová Chovancová. The online quiz attended 14 foreign students who come to spend semester at CU from different part of the world.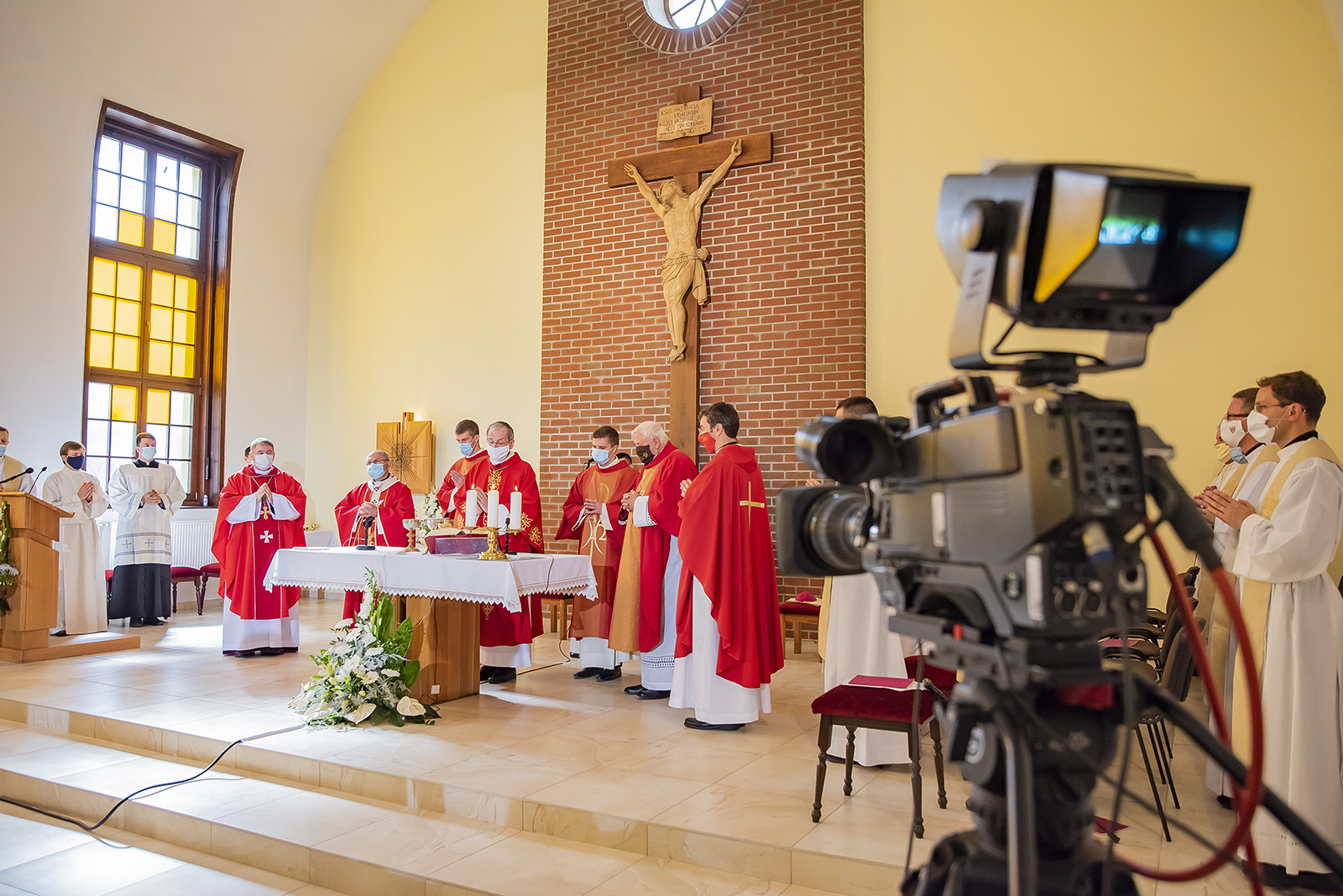 The Catholic University in Ružomberok (CU) has removed the continuation of the celebrations of the 20th anniversary of its founding due to the current development of the pandemic situation.

"We are sorry, but we do not want take the risk of spreading COVID-19 among our students, employees and guests when celebrating the anniversary of the Catholic University," explained the rector Jaroslav Demko.
The program planned on September 23, 2020 connected with the participation of several guests from Slovakia and abroad and the appreciation of several personalities, who have made a big contribution to the university, was postponed to a time when the situation will be more favorable.
Čítať ďalej: The part of the 20th anniversary celebrations of CU was removed
The teaching period for the foreign students at the Catholic University in Ružomberok has started with all necessary safety measures.
"This academic year it is of course different, but the university leaders, individual teachers and employees of the Foreign Relation Office are trying to do everything to make the semester for the incoming students as much comfortable", describes the situation the vice-rector for foreign relations Imrich Andrási.
Students from different countries and universities come to study at CU within the Erasmus+ Programme. It is gratifying that the interest in mobility is still quite high during the COVID-19 pandemic. The largest group of students comes from France (IRCOM, Institute Albert le Grand), Italy (Universita degli Studi dellʻInsurbia), one student is from Georgia (Samtskhe-Javakheti State University) and one from Turkey (Pamukkale University).
Čítať ďalej: Foreign students are studying at CU also in 2020/2021

The Catholic University in Ružomberok (CU) has recieved the Erasmus Mundus Joint Master Degree in Social Work with Children and Youth.
CU is a part of the selected consortium: Mykolas Romeris University in Vilnius, Lithuania; Riga Stradins University,  Latvia and Lisbon University Institute,  Portugal. Students will be able to study within this joint master's program in English and receive diplomas from all four universities when they successfully complete the program.
The Erasmus Mundus Joint Master's Degree Program is a prestigious integrated international study program, it aims to enhance quality in higher education through scholarships and academic co-operation between the EU and the rest of the world.