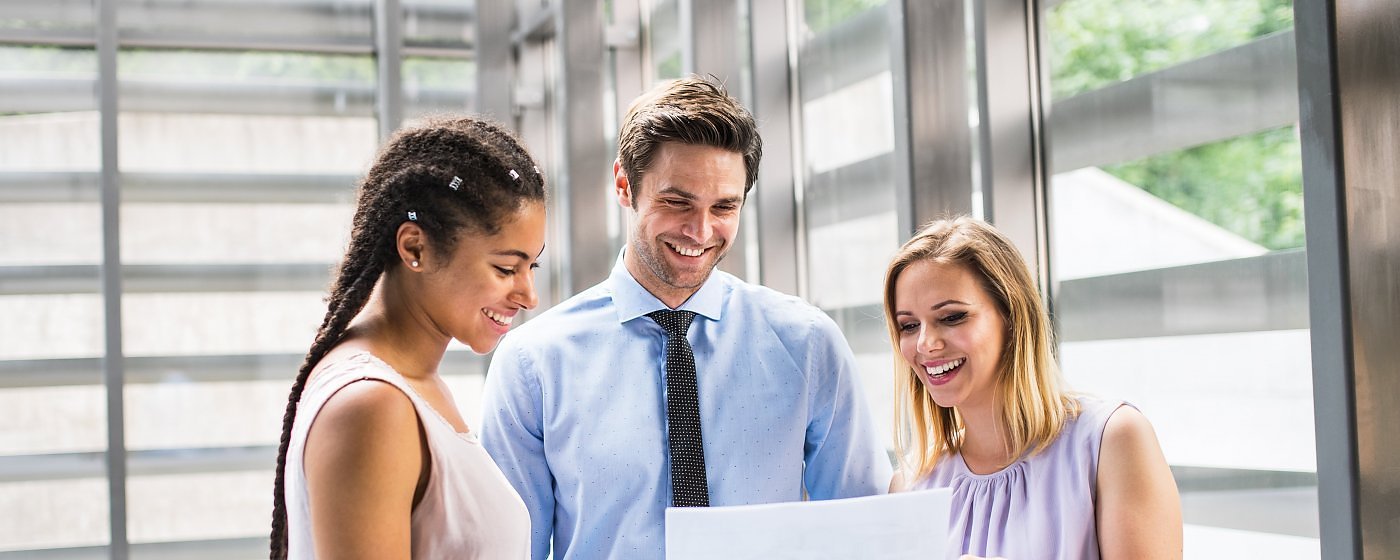 The Faculty of Education of the Catholic University in Ružomberok welcomes students from any country of the world.
 EXCHANGE PROGRAMMES
International students studying at a higher education institution abroad may spend part of their studies at our faculty thanks to one of the student exchange programmes. Probably the most popular is the Erasmus+ programme for those studying at another higher education institution in Europe. If you are interested in an exchange programme, please, visit this webpage: erasmus
More and more students are coming through the CEEPUS programe: https://www.ceepus.info/#nbb.
 REGULAR STUDIES
International students are welcome to apply as regular students and choose one of our BA, MA or PhD study programmes. Citizens of the EU countries or countries with special bilateral agreements (e.g., Belarus, Ukraine, Moldova etc.) are generally exempt from tuition fees. Students from other countries are required to pay annual tuition fees.
Student video Discover Slovakia: https://drive.google.com/file/d/1u8xvBf2rn-Iz4c2SsAJgCorCpSH2eX_j/view
Partners
Austria
Kirchliche Pädagogische Hochschule Graz, Graz
Pädagogische Hochschule Kärnten, Klagenfurt
Universität für Musik und darstellende Kunst Graz, Graz
Sigmund Freud Private University, Wien
Belgium
Katholieke Universiteit Leuven, Leuven 
Thomas More Mechelen-Antwerp University College, Mechelen
Bulgaria
Angel Kanchev University of Ruse, Ruse 
College of Management, Trade and Marketing, Sofia
Medical University of Plovdiv, Plovdiv
Croatia
Josip Juraj Strossmayer University of Osijek, Osijek
Catholic University of Croatia, Zagreb
University of Rijeka, Rijeka
Cyprus
Neapolis University Pafos, Pafos
Czech Republic
Jihočeská univerzita v Českých Budějovicích, České Budějovice 
Masarykova univerzita v Brně, Brno 
Ostravská univerzita v Ostravě, Ostrava
Technická univerzita v Liberci, Liberec 
Univerzita Hradec Králové, Hradec Králové 
Univerzita Jana Evangelisty Purkyně, Ústí nad Labem 
Univerzita Karlova v Praze, Praha 
Univerzita Palackého v Olomouci, Olomouc 
Univerzita Pardubice, Pardubice
Univerzita Tomáše Bati ve Zlíně, Zlín
Vysoká škola ekonimická v Praze, Praha
Vysoká škola polytechnická Jihlava, Jihlava 
Západočeská univerzita v Plzni, Plzeň 
Akademie Sting, Brno
France
Institute Catholique de Toulouse, Toulouse
Institute Catholique d´ Études Supérieures, La Roche
Germany
Ernst-Moritz-Arndt-Universität Greifswald, Greifswald
Hochschule Zittau, Görlitz 
Hochschule für Katolische Kirchenmusik und Musikpädagogik, Regensburg 
Johannes Gutenberg-Universität, Mainz 
Katholische Universität Eichstätt – Ingolstätt, Eichstatt 
Ludwig-Maximilians-Universität, Mníchov 
Philosophisch-Theologische Hochschule Sankt Georgen, Frankfurt 
Universität Bayreuth, Bayreuth 
Universität Passau, Passau
Hungary
Apor Vilmos Katolikus Foiskola, Vác 
Eőtvős Loránd Tudományegyetem, Budapešť 
Esterházy Károly Foiskola, Eger
Gál Ferenc Theological College, Szeged 
Kaposvár University, Kaposvár 
Nyugat-Magyarországi Egyetem, Šoproň                                              
Pázmány Péter Catholic University, Budapešť 
University of Debrecen, Debrecín 
Szegedi Tudományegyetem, Szeged 
Szent Isztván Egyetem, Tessedik University Centre, Békéscaba
Ireland
Pontifical University of St.Patrick´s College at Maynooth, Kildare
Italy
Scuola Superiore per Mediatori Linguistici, Padova
Universita Cattolica del Sacro Cuore, Miláno
Universita degli Studi della Tuscia, Viterbo
Universita degli Studi di Foggia, Foggia
Universita degli Studi di Macerata, Macerata
Universita degli Studi di Milano, Milano
Universita degli Studi di Roma – La Sapienza, Rím
Universita per Stranieri di Perugia, Perugia
Universita per Stranieri "Dante Alighieri", Reggio Calabria
Latvia
Latvia University, Riga 
Riga Higher Institute of Religious Sciences, Riga 
Riga Stradinš University, Riga 
Riga Teacher Training and Educational Management Academy, Riga
The University of Economics and Culture, Riga
Lithuania
Kazimieras Simonavičius University, Vilnius
Klaipeda State College, Klaipeda
Klaipeda University, Klaipeda
Mykolas Romeris University, Vilnius
Vilnius University, Vilnius
Macedonia
Ss. Cyril and Methodius University in Skopje, Skopje
Netherland
Katholieke Pabo Zwolle, Zwolle
Norway
Nord University, Levanger
Poland
Akademia Ignatianum w Krakowie, Kraków
Akademia im. J. Długosza w Częstochowie, Czestochowa
Akademia Muzyczna im. Feliksa Nowowiejskiego w Bydgoszczy, Bydgoszcz
Akademia Muzyczna im. Ignacego Jana Paderewskiego w Poznaniu, Poznań
Akademia Muzyczna im. Karola Szymanowskiego w Katowicach, Katowice 
Akademia Polonijna, Czestochowa
Akademia Pomorska w Slupsku, Slupsk 
Akademia Techniczno-Humanistyczna w Bielsku-Białej, Bielsko-Biała
Akademia Wychowania Fizycznego im. Jerzego Kukuczki w Katowicach, Katowice 
Ateneum Szkola Wyzsza, Gdansk
Katolicki Uniwersytet Lubelski Jana Pawła II, Lublin 
Krakowska Akademia im. Andrzeja Frycza Modrzewskiego, Kraków
Politechnika Koszalińska, Koszalin
Politechnika Lubelska, Lublin
Państwowa Wyzsza Szkola Zawodowa im. Stanislawa Staszica w Pile, Pila
Swietokrzyska Szkola Wyzsza w Kielcach, Kielce 
Uniwersytet Humanistyczno – Przyrodniczy Jana Kochanowskiego w Kielcach, Kielce 
Uniwersytet Jagielloński w Krakowie, Kraków
Uniwersytet Kardynala Stefana Wyszyńskiego, Warszawa
Uniwersytet Mikolaja Kopernika, Toruń
Uniwersytet Opolski, Opole
Uniwersytet Papieski Jana Pawla II w Krakowie, Kraków
Uniwersytet Pedagogiczny im. Komisji Edukacji Narodowej w Krakowie, Kraków
Univerytet Przyrodniczo-Humanistyczny w Siedlcach, Siedlce 
Uniwersytet Rzeszowski, Rzeszów 
Uniwersytet Sląski w Katowicach, Katovice 
Uniwersytet Zielonogórski, Zielona Góra
Uniwersytet Wrocławski, Vroclav                                                     
Wyższa Szkoła Humanistyczno-Ekonomiczna w Lodzi, Lodz
Portugal
Universidade Catolica Portuguesa, Lisabon, Porto
Romania
"1 Decembre 1918" University of Alba Iulia, Alba Iulia
University of Bucharest, Bukurešť
Transilvania University, Brasov
Slovenia
Alma Mater Europaea, Maribor
University of Maribor, Maribor
University of Ljubljana, Ljubljana
Spain
Universidad Catholica Santa Teresa de Jesus de Avila, Avila
Universidad de Valladolid, Valladolid
ESIC Business and Marketing School, Madrid
Universidad Pontificia Comillas, Madrid
Universidad CEU San Pablo, Madrid
University of Granada, Granada
Turkey
Istanbul University, Istanbul
Pamukkale University, Denizli
Yasar University, Izmir
United Kingdom
Heythrop College University of London, London
Other Partner Institutions
Armenia
Yerevan State University, Yerevan
Eurasia International University, Yerevan
Armenian State Pedagogical University after Khachatur Abovyan, Yerevan
Azerbaijan
Khazar University, Baku
Georgia
Batumi Shota Rustaveli State University, Batumi
Caucasus University, Tbilisi
Ivane Javakhishvili Tbilisi State University, Tbilisi
University of Georgia, Tbilisi
Indonesia
Sebelas Maret University, Surakarta
Kazakhstan
Turan University, Almaty
Eurasian National University, Nur-Sultan
Narxoz University, Almaty
Kyrgyzstan
American University of Central Asia, Bishkek
Ala-Too International University, Bishkek
India
Rajagiri College of Social Sciences, Cochin
University of Delhi, New Delhi
Italy
Pontificia Universitá Lateranense, Vatican
Nepal
Pokhara University, Pokhara
St. Xavier College, Kathmandu
Russia
The People´s Friendship University of Russia, Moscow
Tajikistan
Tajik Institute of Art and Culture named after Mirzo Tursunzade, Dushanbe
Russian-Tajik (Slavonic) University, Dushanbe
Tajik National University, Dushanbe
Thailand
Srinakharinwirot University,  Bangkok
Uzbekistan
Tashkent State Pedagogical University named after Nizami, Tashker
Termez State University, Termez
Ukraine
Ukrainian Catholic University, Lviv
Uzhorod National University, Uzhorod
USA
Florida Gulf Coast University, Florida
University of Notre Dame, South Bend, Indiana
Winona State University, Winona