Kick off meeting of the Erasmus Mundus Project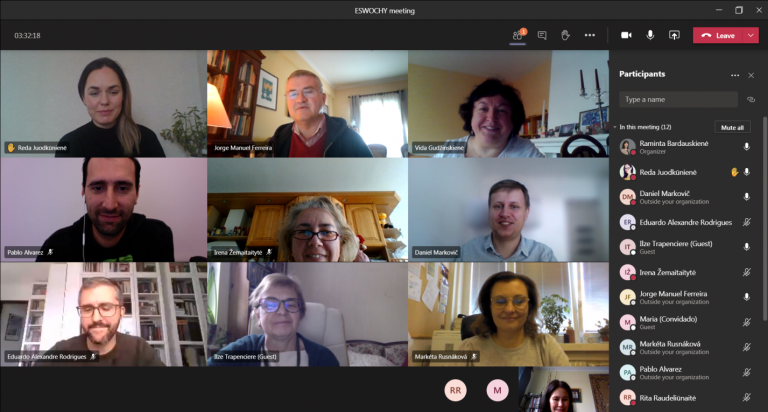 On November 30, 2020, the Kick off meeting of the Erasmus Mundus project took place, we are starting to accredit Social Work with Children and Youth.
The Department of Social Work, Faculty of Education, CU has started working on the accreditation of the joint study program ESWOCHY, Social Work with Children and Youth. By completing this master's program in English, students will receive a joint diploma from four European universities.
There is no need to travel abroad for quality education. In 2020, the Catholic University in Ružomberok became the first Slovak university to receive an Erasmus Mundus grant for the development of a joint study program. The leading partner of the consortium is the Mykolas Romeris University in Lithuania. "Students who participate in this study program can study at a different university each semester. In addition to Lithuania and Slovakia, students can study also at the Riga Strandis University in Latvia and in Portugal at the University Institute in Lisbon. Based on the student's decision and approved scholarship, they can stay for either two weeks or three months at each partner university ", says Dr. Daniel Markovič from the Department of Social Work FE CU, Slovak project coordinator.
The aim of the program is to prepare highly qualified professionals for the position of leaders in the field of international, intercultural and comparative Social Work with Children and Youth. Students will gain an educational and experiential basis combining theories of social work, social sciences and humanities, comparative international research, policy development and the latest knowledge on the use of technology in the practice of Social Work with Children and Youth.
A Kick off meeting of representatives of partner universities took place on  November 30, 2020, and was discussed online due to epidemiological situation around the world. The partners discussed the methods of admitting students, evaluation of study subjects and creation of diploma theses.