Former Dean of Notre Dame's Mendoza College of Business Visited our University
Professor Carolyn Woo visited our university to discuss the present and future of our university.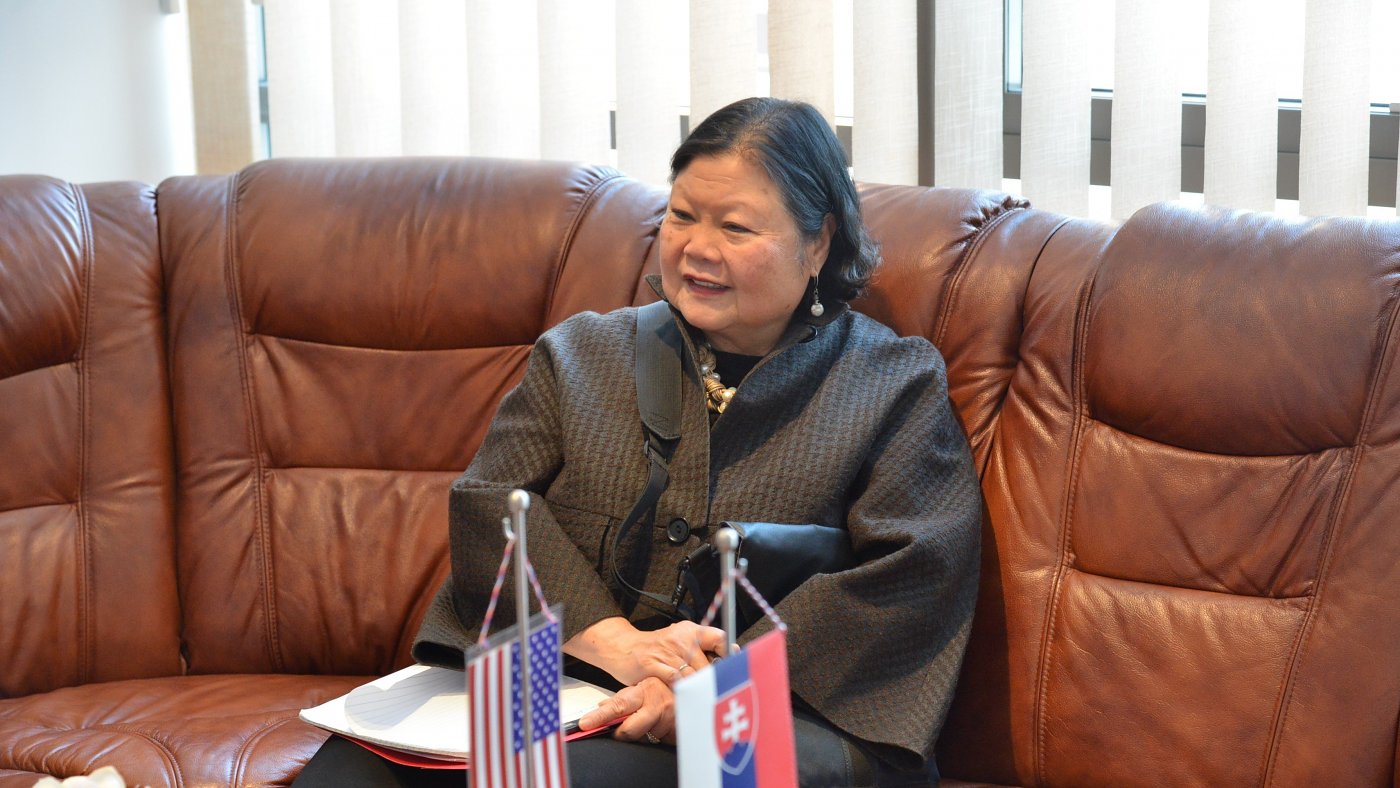 Our Catholic University in Ruzomberok recently celebrated its 20th anniversary. As a relatively young higher education institution, it is trying to become one of the leading universities in Slovakia in its specific fields. To make progress even during the times of various crises affecting higher education in Slovakia, it is very important to evaluate the actual processes, audit our organizational units and discuss ways how to improve our work. Thanks to the cooperation with the Nanovic Institute for European Studies, University of Notre Dame, one of the former leaders with ample experience in higher education organization professor Carolyn Woo visited our university in February 2023. During her week-long visit, she had a chance to learn more about our university and individual faculties. She met the rector professor Jaroslav Demko, the vice-rectors and leadership of all the faculties and other faculty members and staff.
During numerous discussions with professor Woo, representatives of our university presented the biggest challenges our university faces and heard a lot about possible ways how to be resilient in the difficult times. Professor Woo shared her experience from the times she used to be the leader of one of the best business schools in the US and presented various recommendations drawing from the US context but applicable to realities in Slovakia. She pointed out American universities engaged very often in various forms and modes of education (lifelong learning, online teaching), they changed radically their approach to curriculum and tried to develop long-lasting and beneficial relationships with various stakeholders such as alumni, communities and businesses. Final meeting with the leadership of our university proved that these should be some of the options we need to discuss to make progress in the future.
We are very grateful for valuable insights professor Woo shared with our leaders and faculty.
Professor Carolyn Woo used to be the President and Chief Executive Officer of Catholic Relief Services, a humanitarian agency. She also served as the dean of Notre Dame's Mendoza College of Business. During her term, Mendoza was officially recognized as one of the best business schools in the United States. Before joining University of Notre Dame, she was associate executive vice president for academic affairs at Purdue University. Her visit was arranged and supported by the Nanovic Institute for European Studies.