The Ambassador of Italy visited Catholic University in Ružomberok
On March 30, 2022, the Catholic University in Ružomberok was visited by the Ambassador of Italy, Catherine Flumiani, and Dr. Alessandra Sanniti, director of the Italian Institute in Bratislava.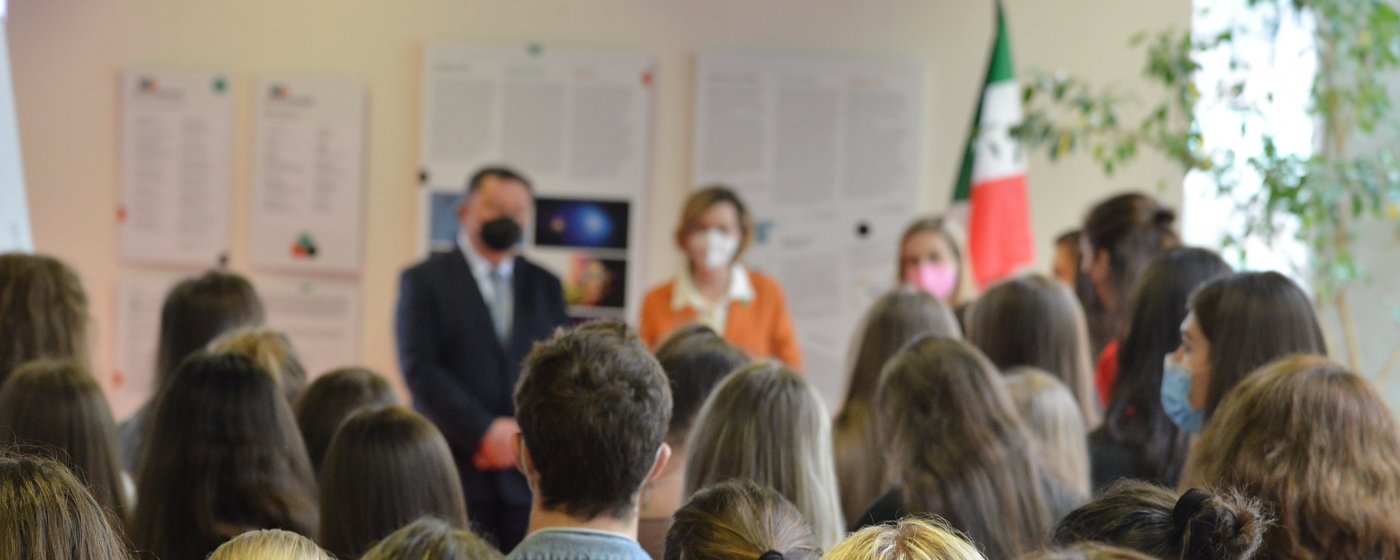 Both first met with the Head of the Faculty of Education and teachers of the Department of Foreign Languages. Subsequently, the visit moved to the Rector's Office of the CU in Ružomberok, where they attended a meeting with Rector Jaroslav Demko.  Their program also included the opening of an exhibition at the CU University Library entitled "Gianni Rodari and His Fairytale World". The curator of the exhibition is PaedDr. Rosangela Libertini, PhD. After a meeting with representatives of the City of Ružomberok, they also met with students of Italian language  and students from Gymnasium of St. John the Baptist in Trebišov.