Two weeks of Erasmus+ virtual mobility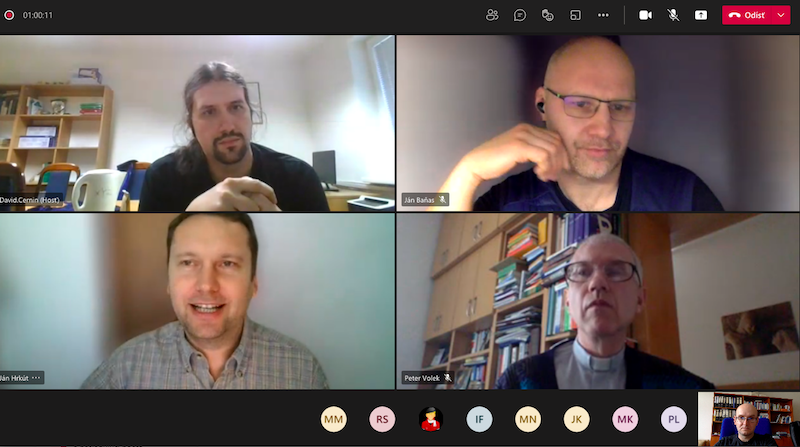 Due to the ongoing COVID-19 crisis, virtual mobility seems to be one of the fruitful ways to participate in Erasmus+ exchange program while avoiding health risks and travel complications in these turbulent times.
I decided to apply for virtual mobility in order to try out something new and, of course, I was uncertain whether travelling would be possible and reasonable during the coming months. In fact, I was also curious about the organization of remote teaching at a partner university and students' reaction to this new reality of online education. That is why I contacted my colleague from the University of Ostrava and we decided that both of us would apply for virtual staff mobility for teaching.
Hence, first, during the first week of March, I carried out my online classes and consultations mainly on philosophy of history topics at the Faculty of Arts, University of Ostrava. Consequently, during the second week of March, my colleague David Cernin had a chance to offer his talks and consultations mainly on the topic of post-truth era to our students at the Faculty of Arts and Letters, Catholic University in Ruzomberok.
I was surprised to find out how similar the remote education in Ruzomberok and in Ostrava was. It seems the pandemic turned our universities into a global village in which students spend their days on Zoom or MS Teams meetings, they have to face challenges of virtual discussions and they are hesitant to turn their cameras on during the classes.
In general, I appreciate the opportunity to be part of this virtual mobility. Of course, I miss more lively and friendly personal meetings, discussions over a good meal or beer, which can take place during physical mobility. Still, despite being limited by virtual mode, it was nice to teach students in Ostrava and to chat with my colleagues about our plans and possible future projects.
Eugen Zelenak
Department of Philosophy